MOTIO, Sirènes & Gorgones – Sirens, Mermaids & Gorgons / SLG Production 2014 (dossier de présentation disponible sur demande à me[at]slg0.net)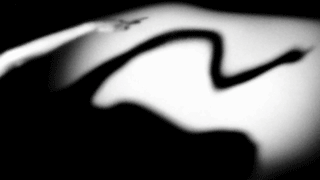 Première variation de MOTIO, exposition photo-animée interactive d'images fixes et animées :
Production SLG 2014 de 26 photographies numériques noir et blanc imprimées sur toile, toutes réalisées à la prise de vue sans retouches à base de filtres optiques, s'achevant par la confrontation avec une installation sonore et visuelle interactive Méduséenne réalisée avec Joseph Jaouen.
L'exposition/installation MOTIO se développe sur 3 temps (Le Geste, Les Créatures et Méduse), ce projet a obtenu l'aide à la création plastique 2013 de la Région Poitou-Charentes. MOTIO est également une performance live sonore et visuelle par SLG (VJying/mapping/sampler) & JJ (Son, capteurs à induction).
Première Présentation publique 19/09/2014 @ La Sirène (La Rochelle – France)
Du 06 au 13 décembre @Musée National de la Marine Rochefort – Résidence de création avec le Lycée Merleau-Ponty et l'école Maternelle La Galissonnière.
MOTIO Interactive Triptych
— eng

MOTIO I (Living Still exhibition) – Sirens, Mermaids and Gorgons
Photo exhibition of living images about fascination throughout the ages (english Book available on request).
Through the representation of the body, Motio evolves between the movement in still images and a photographic aspiration of a motion picture. It's a live visual
game with the spectator, achieved through the use of transmedia tools.
26 Digital photographs printed on canvas and 2 interactive installations. All images are shot with various optical filters with no digital editing.
Produced by SLG 2014 with the support of the Grant for visual arts from « Région Poitou-Charentes » (France). MOTIO is a live AudioVisual performance by SLG (VJying/mapping, sampler) & JJ (Sound with induction sensor).

Premiere September 2014 @ La Sirène (La Rochelle – France)
December 2014 @ Rochefort – National Marine Museum
#SLG #MOTIO #Sirene #Gorgone #Transmedia #interactive #installation